Welcome
Welcome to Dixie Ragdolls!!
Kittens are Coming!!
Updated 07-19-19
We have 5 litters that we will be expecting for 2019!
Seals, Blues, Cream Tortie, Solids and minks!
Assorted patterns
 Call and reserve your kitten today!
Next litter is due the last week in July 2019
*****
Next litter due
July/August 2019
Prices starting from $1995.00
( Price includes spay or neuter )
Kittens are priced according to the Quality, Pattern and Color
****
Accepting deposits on next litter!
First Pick Male
Reserved by Bobbi
Congratulations!
$500.00 Pet Deposit
************
First Pick Female
$500.00 Pet Deposit
******
  Please enjoy our video's of past kittens
*****
Kittens in video's have been adopted
 

Dixie Ragdoll Kitten Playing!!
They are just so Lovable!!
 

***********************************************
Reserve your beautiful Ragdoll Kitten Today!!

---
Welcome to Dixie Ragdolls
 Our kittens are socialized on a daily basis with other cats, and children. In our home environment they are part of our family — we do this so they will fit perfectly into your home! Our ragdolls are an important part of the family.
Our Kittens are all TICA registered, As well as our Cattery is registered with TICA
Dixie Ragdolls sell's Beautiful, Healthy "pet" kittens to loving homes!
Kittens with "breeding rights" will be sold only to:
( Breeders with a  registered cattery with TICA in good standing for a least 2 years)
Please call us for more information.
We do ship kittens, but never use cargo as a method of delivery. We do offer shipping by Courier service for an additional fee. This is the best way for our kittens to come home to you, since they will fly in the cabin of the plane. Of course you are more then welcome to fly into Daytona Beach International Airport, and we will meet you in the lobby for pick up.
( Please contact us regarding Courier service and shipment charges BEFORE making a deposit
All information about kittens will be released when they are ready for adoption.
Kittens will be released to go home between 11-14 weeks of age or when our Veterinarian feels they are ready to leave for there new home.
Who We Are
Dixie Ragdolls is a small TICA registered, in-home, Ragdoll cat and Ragdoll kitten breeder
located near Daytona Beach Florida.
We raise beautiful blue eyed Traditionals, aqua eyed Minks, golden green eyed Sepias
 Solid Ragdoll kittens with an eye color ranging from a bright gold to green.
Our Ragdoll kittens are:  Registered with TICA, Lovingly raised in our home, & Well socialized.
All of our Queens and King are tested for HCM and PKD1 either through testing by UC Davis or by parentage
Our cattery is FeLV / FIV free.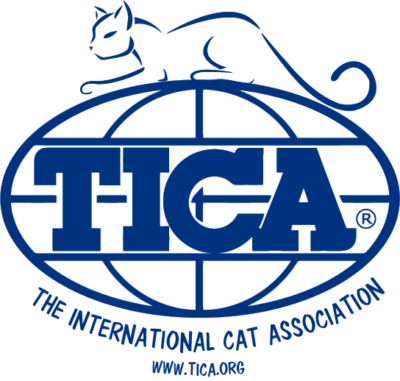 For the health, safety and privacy of our family, cats and kittens, we no longer offer visits to our home.
We thank you for your understanding.
We are always happy to keep you informed of your new kitten by photos and video's.
*****************
WE RESERVE THE RIGHT, at our sole discretion and without penalty, to refuse to place a kitten in a home at any time, if we feel it's not in it's best interest of our kittens. If a deposit had been received, it would then be promptly refunded.
Note: All photo's are of my own Ragdolls Cats and Kittens.